Born to change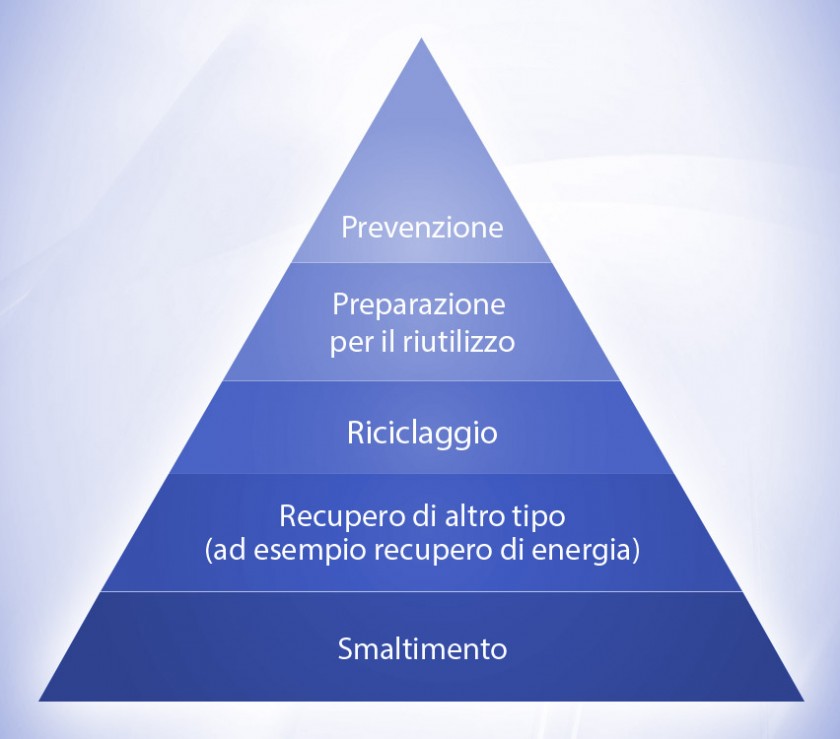 is our distinctive feature, change to constantly improve our approach to waste management, our solutions, our mindset and our Clients'. Our Company was founded when waste was still perceived as a problem to be "eliminated" as smoothly as possible, and it further developed proposing increasingly innovative solutions, optimizing its management process, thus leading to today's commitment vis-à-vis the challenge posed by the new hierarchy in waste management (Directive 2008/98/EC – "When applying the waste hierarchy [...], Member States shall take measures to encourage the options that deliver the best overall environmental out come").
Upstream waste sorting is crucial for the environment, to increase recycling and recovery and to curb costs in the new integrated waste management.
Rational, innovative and competitive solutions for the environment: right from the beginning, SAGER mission has been in line with what is currently defined as "sustainable development", a principle which is translated into practice through processes and services inspired to efficiency, effectiveness and economic viability.
Our previous brand has evolved, too, passing from the harmonic fusion of technical elements combined in the first letter of our name to our current brand.
---
Old and new brand
As against past activities related to urban and industrial hygiene, today SAGER proposes a new tool for waste management, i.e. waste sorting extended to industries, based on the analysis of cost-benefits in the entire cycle: waste collection, transport, recovery, recycling and final disposal.
Born to change solutions, but leaving the tools that have always been at the centre of our identity unchanged, such as system engineering and logistics. These features remain topical and essential to affordably manage the greatest possible number of flows deriving from upstream waste separation with a minimal environmental impact. Reducing pollution in a growing society is at the same time our target and our brand meaning: efficiency, effectiveness and economic viability.