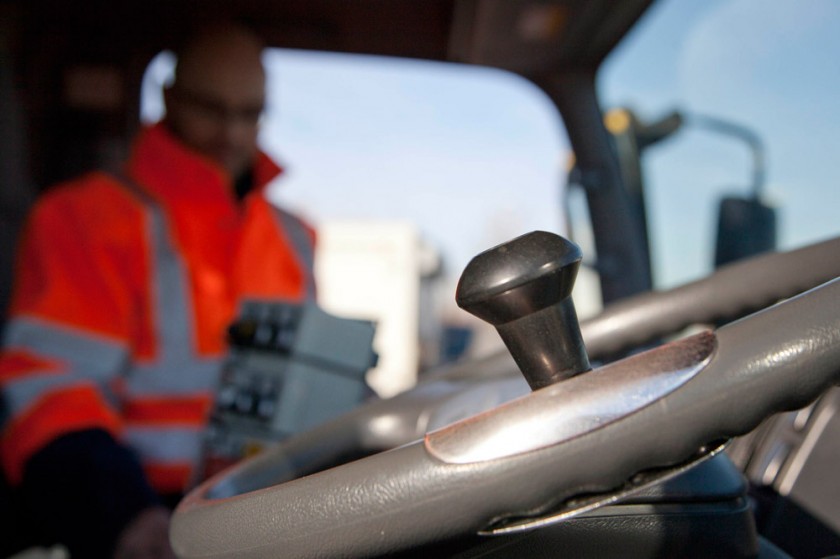 The Company's management background is primarily based on its experience accumulated over years of operations carried out according to cutting edge solutions that in most cases anticipated changes in legislation.
The Company's internal management model, along with authorizations, vehicles and multifunctional equipment represent the core of SAGER's capital, together with its qualified and loyal staff.
Today, with the launch of door-to-door services, SACER considers also users as an integral part of its capital. Contact with users is always felt to be constructive and in-house staff are well-trained to handle external relations. Users are both service final beneficiaries and important players contributing to the quality of collection operations.SAGER's management model is not governed by the customer-is-always-right principle, but follows an approach based on the requirement of well-grounded arguments. SAGER's experience shows that being overly lenient is not the right way to deal with complaints, whereas building a genuine dialogue with users is.
Computerisation and monitoring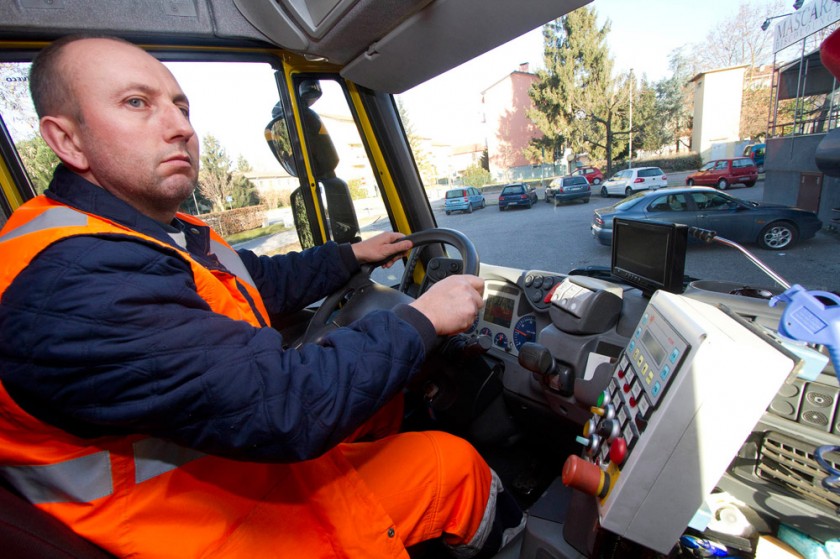 For each service, a SAGER worker fills in a document to be fully computerised using a Company-owned software developed in 1986 and subject to on-going updating. The software handles in real-time customers' requests related to provided services, compiles statistical data and declarations to be forwarded to relevant Authorities.
Some collection vehicles are equipped with electronic weighing systems to register all single weighing of emptied container. These data are handled using the Company's software so as to improve and optimize waste collection. With the exception of on-call services, this information system issues weekly reports of service planning, almost invariably granting timely service provision, irrespectively of changes introduced.
SAGER also relies on vehicles equipped with container identification systems with transponders (for waste collection services provided in the area of Val Pusteria – Province of Bolzano), and route traceability satellite systems.
When needed, the management system issues waste transport documents on the basis of previously entered and verified data, so as to avoid administrative mistakes subject to legal sanctions.
Planning and constant monitoring grant timely service delivery and precision, as well as early warning in case of anomalies during operations. The Company's staff themselves act as self-supervisors, when filling in their daily route maps. This self-monitoring is combined with the monitoring performed by the Quality Manager on the basis of the guidelines laid down in the Manual.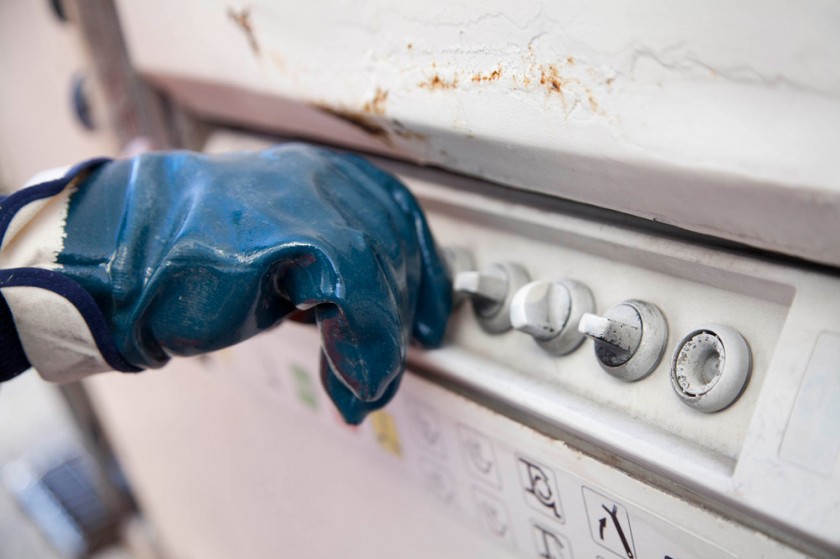 However, operation management is controlled first and foremost by citizens/users and Clients, via their communications and reports. Again, SAGER has successfully evolved with changing times, passing from landfill telephone communication and telefax to a Toll Free Number and e-mail. Most recently, a dedicated Internet portal for both public clients and households has been proposed to systemically organise all communications, allowing for their real-time updating and greater transparency.
All reports made using the portal are automatically forwarded to the Company's headquarters and to the Service Manager, to solve bottlenecks in real-time where possible, or to provide an indication of the solution proposed and expected delivery timing, uploading all relevant information on the portal. The public Client is therefore immediately informed about all service developments performed under its umbrella. Moreover, the Client does not need to interact with users and in case of users'requests, it can simply handle them with a click.
Engineering
SAGER relies on its own engineering service to solve technical and organizational problems reported by users. SAGER resorts to system engineering to run its own waste management, but also to provide its clients with an additional service.
This specialized approach is crucial whenever reporting to Authorities is needed. Abandoned waste, illegal dumping, hazardous waste deposited on the ground and all other cases that lead or may lead to soil pollution have to be handled properly to protect users and workers' health and safety. Operational decisions and communication with relevant Authorities have to be performed rapidly. SAGER and RISORSE BTA, each operating in their relevant sector, closely cooperate to grant the best possible solution in each case, to do "the right thing" at the right moment, avoiding any waste of time.
System logistics results from this cooperation and has become a fact in the context of the Company's mindset. Being the rule, it has been developing and consolidating over years, growing into a sophisticated optimization system conceived to manage routes and select the most suitable vehicles for any given waste type and collection path. At the same time, however, it is a testing ground any time a new project is being launched and prospect Clients are acquired.
Planning and compliance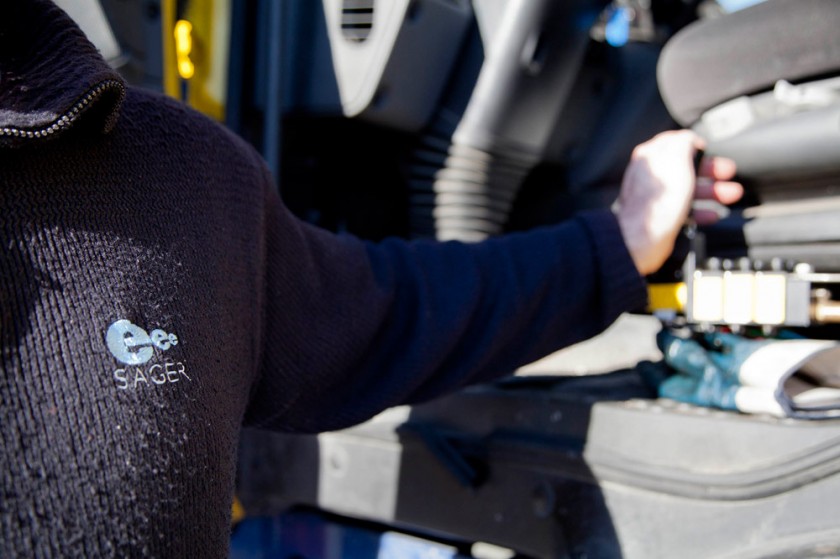 Service planning is performed at the Company's offices located in Villesse (Gorizia), to which all working documents related to service execution and any related anomalies are forwarded, according to the Environment-Quality Integrated System.
All service data are processed electronically and made available for any requests or needs from the part of the Client (periodical reports, historic data archive, etc.). Through the computerised system, all service data collected (date, place, quantity, destination, authorizations, etc.) are stored, together with a clear indication of any anomaly occurred and EWC (European Waste Code) compatibility with the producer's (i.e. client's) activities, as well as authorizations of vehicles used (SAGER) and of waste destinations (authorized plants).
Computerised management is also used to issue invoice according to agreed deadlines, together with a detailed list of provided services (date, place of collection, quantity, vehicle used and destination).
On a 2-month basis, transport documents required by law are issued (fourth copy), with a stamp of approval by the disposal site.
After completion of every solar year, the Company issues a summary containing all data related to the final balance of services provided, that can be easily checked and copied by the Client (i.e. waste producer) with a view to draft the annual declaration required by law.
This management model aims at granting compliance with legislation by SAGER and its Clients alike.